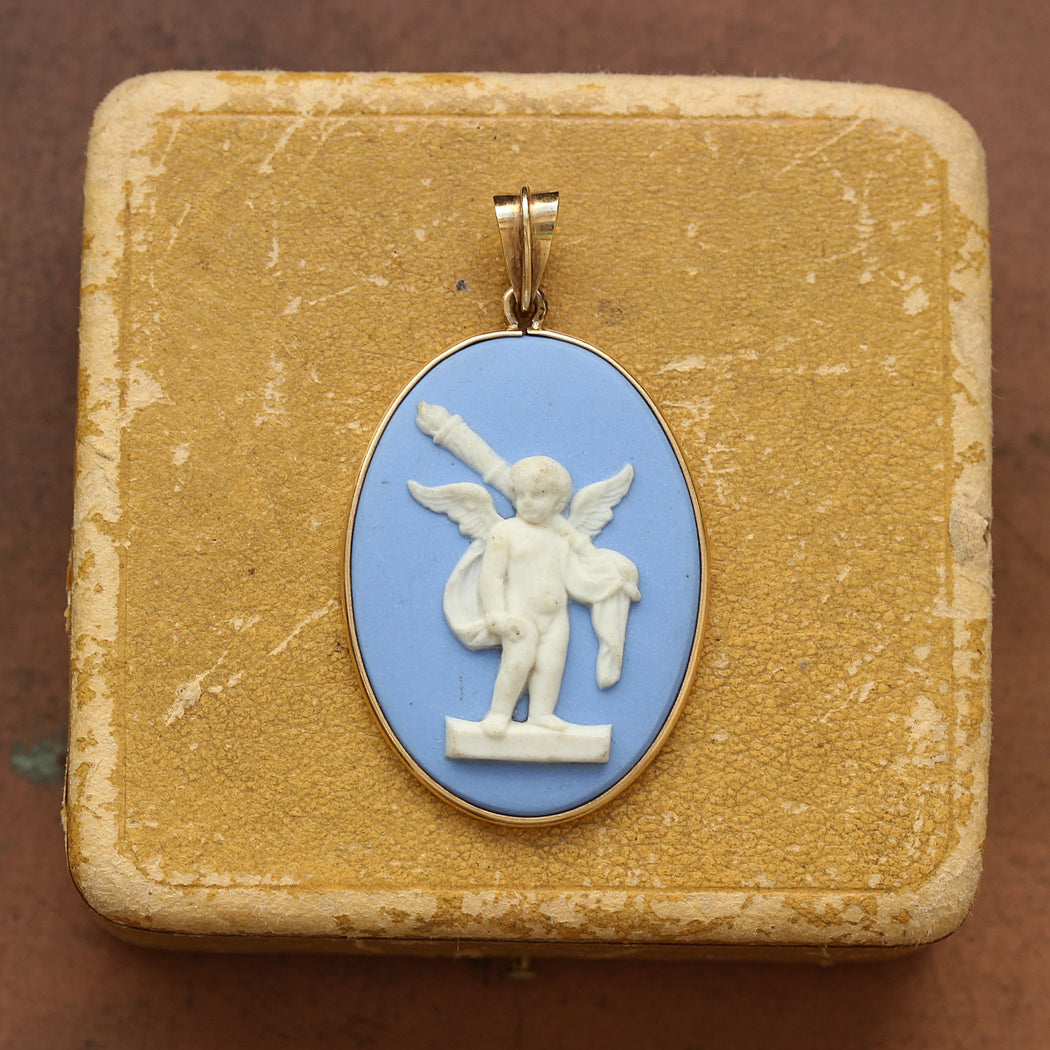 Antique Cherub Basalt Bisque Pendant, 14k
An antique cherub pendant carved in turquoise blue basalt and set in a 14 karat yellow gold bezel. The angel depicted stands gazing with both wings spread while casually holding a torch and billowing blanket.
Specs
Style Number: PE-2051
Metal: 14k Yellow Gold
Gram Weight: 12.4
Stones: Carved Blue Basalt Bisque
Circa: Victorian
Condition: Excellent
Dimensions: 2.5" x 1.3"