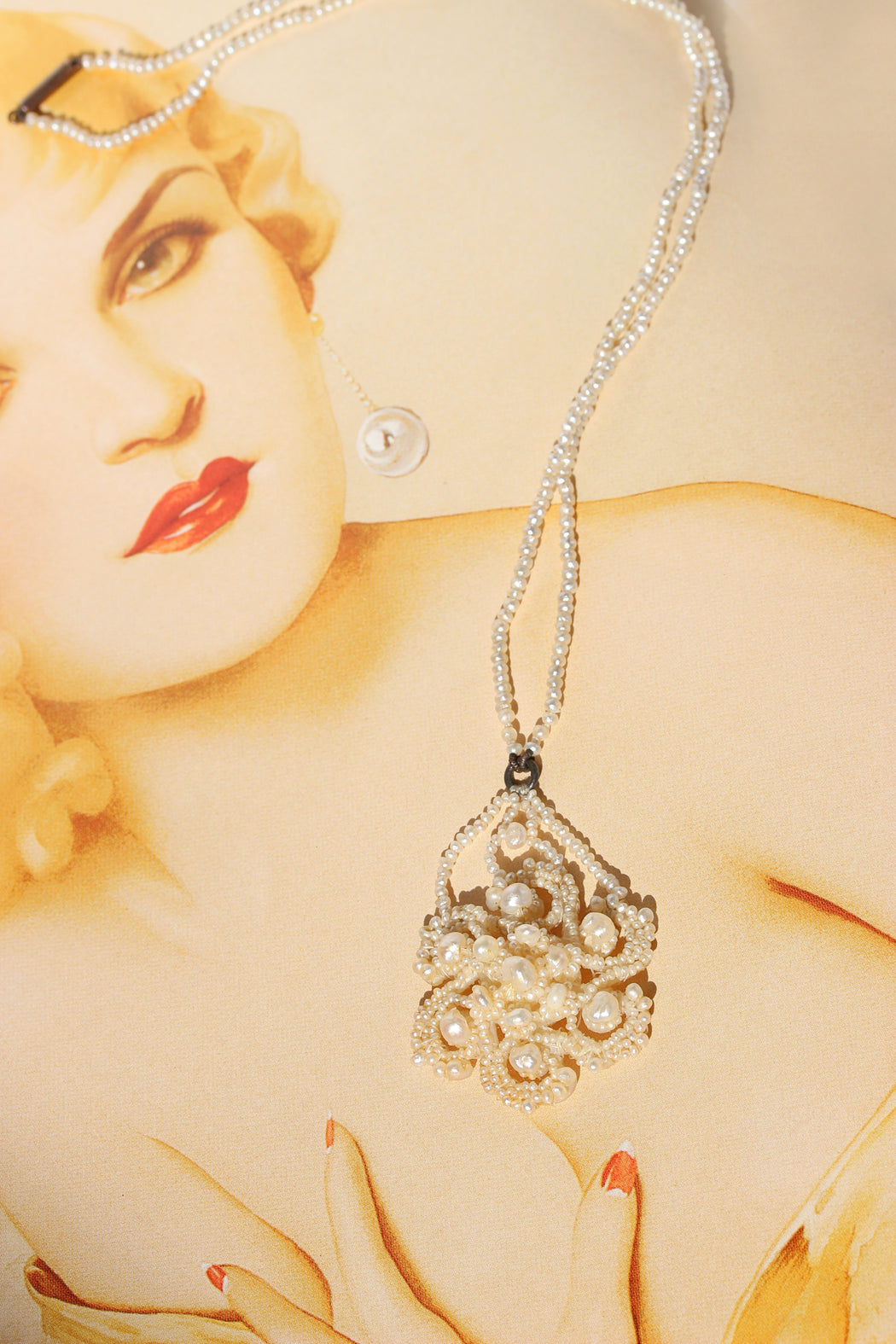 Georgian Woven Pearl Wedding Necklace
The ooh la la French Pearls!

This rare beauty is one of those hard to find antique seed pearl necklaces from the mid 19th century. The lovely floral piece hangs from a 16" strand of matching seed pearls. These dainty pearls are sewn by hand onto a cut out of mother of pearl swirled pendant. The French people perfected this delicate work from the 1820s to the 1860s.
Specs
Style Number: NK-2075
Metal: Base Metal
Gram Weight: 4.5
Stones: Woven Drilled Pearls & Mother of Pearl base
Circa: Georgian
Condition: Excellent
Dimensions: 15.75" with 1.5" Pendant