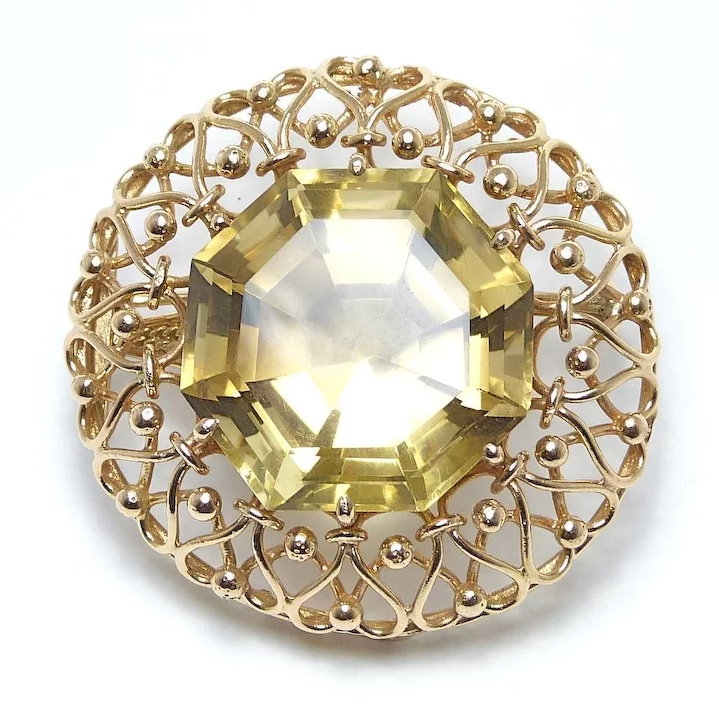 Retro Rose Gold Smoky Quartz Charm, 14k
This intricate 14 karat rose gold filigree setting allows the light to sparkle on this large octagonal shaped Smoky Quartz stone, reflecting its rich brown to soothing yellow facets. The classic yet highly stylized piece is a timeless design, so versatile it may be worn as either a pin or as a pendant.
The pin back is a Trombone Clasp also known as a Push-Pull Safety Clasp, so the pin tip is always protected and will never catch on your clothing. It is accompanied by a hinged bail that folds to its underside when worn as a brooch. The bail is a very large loop that will accommodate most large chains and cords.
Specs
Style Number: CH-2000
Metal: 14k Rose Gold
Gram Weight: 27.6
Stones: Octagonal Smokey Quartz
Circa: Retro
Condition: Perfect 
Dimensions: 2.75" x 2.75"