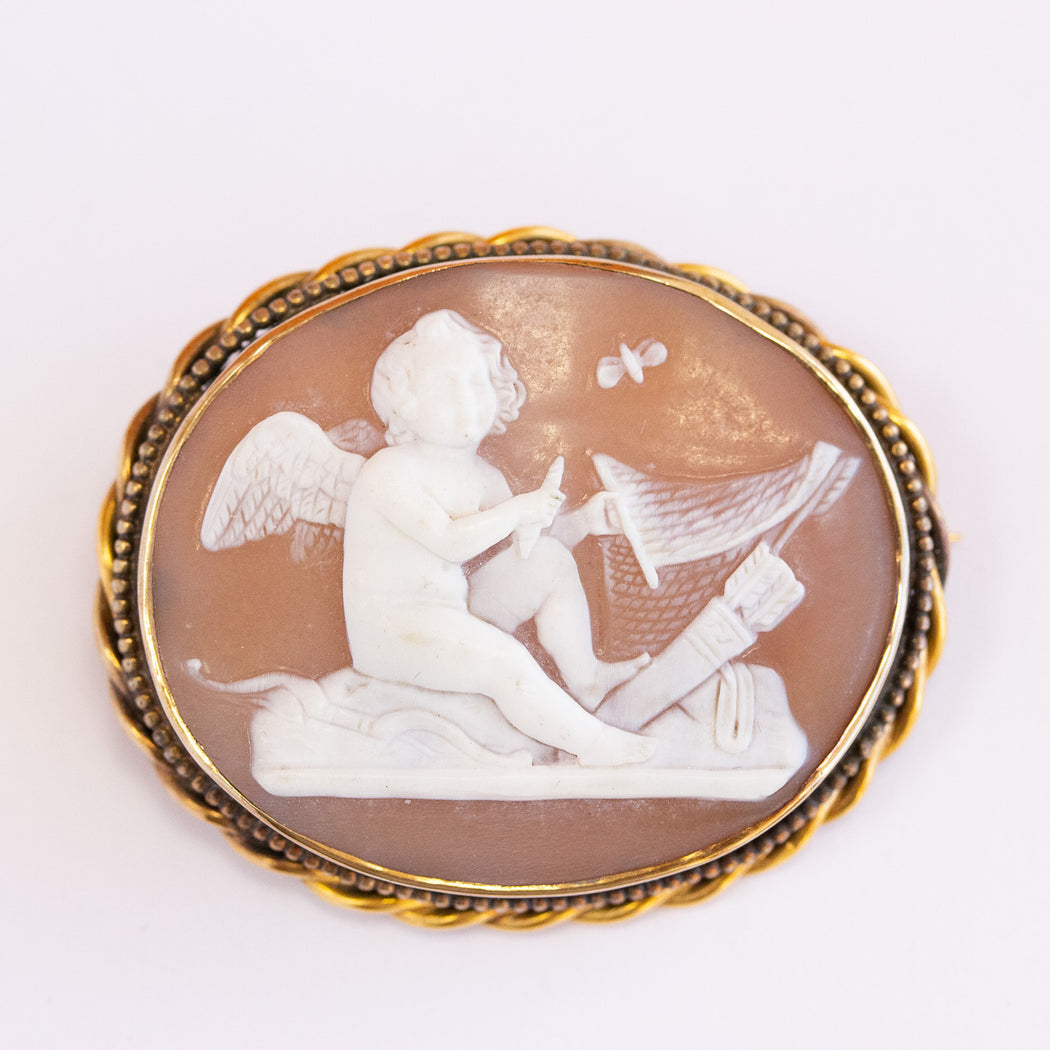 Victorian Cupid Cameo Pin, 14k
A pristine Victorian Cameo pin illustrating a playful Cupid lounging with a harp while admonishing a nearby butterfly with his bow and quiver of arrows placed by his side. A ropetwist embellished bezel made in 14k gold.
Specs
Style Number: PI-2385
Metal: 14k Yellow Gold
Gram Weight: 13
Stones: Shell Cameo
Circa: Victorian
Condition: Excellent
Dimensions: 1.75" x 1.4"