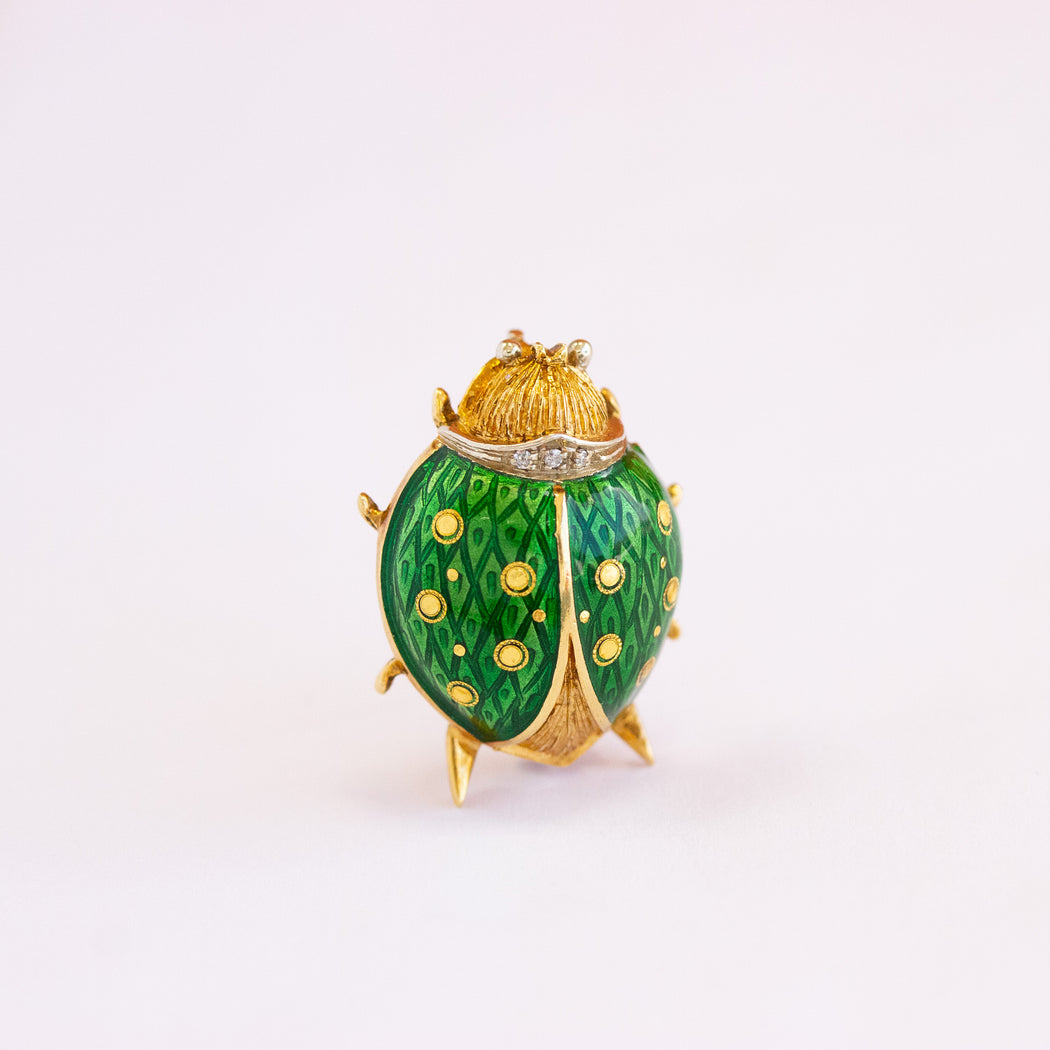 Vintage Green Enamel Ladybug Pin, 18k
This adorable flying friend ladybug pin has a textured green enamel shell with an accent of diamonds on the nape of the neck. This pin has a secure locking stem allowing it to be worn easily as a charm or pendant. Made in 18k gold.
Specs
Style Number: PI-2386
Metal: 18k Yellow Gold
Gram Weight: 7.2
Stones: Green Enamel, 0.02ctw~ (3) Round Brilliant Cut Diamonds
Circa: Vintage
Condition: Excellent
Dimensions: 1" x 0.75"